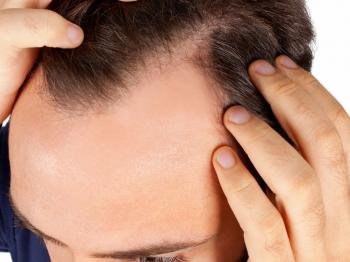 Humans have about 100-150 thousand hair follicles. Each follicle enters a growth cycle 10-30 times in a lifetime.
Healthy hair; It can be defined as smooth-looking, non-flying, easily combed and shining. Ultraviolet, staying wet for a long time, applied chemical processes, wrong drying and brushing methods cause serious damage and loss of hair.
In addition, causes such as iron deficiency, vitamin deficiency, anemia, thyroid dysfunctions, menstrual irregularity, irregular diet practices (especially low protein diet), some medications, familial predisposition are also triggers for hair loss.
An average of 50-100 hair loss per day is considered normal. In cases exceeding this, it is recommended to be evaluated by a physician. Hair loss that occurs gradually over the years should also be a warning.
Treatment
If there is an underlying cause, first of all, treatments for it should be applied. Iron and vitamin supplements can be made. If there is goiter, treatment should be started.
Depending on the patient's spillage, mesotherapy is applied alone or in combination with PRP.
Mesotherapy can be applied as 5-6 sessions of weekly treatments on average. The aim of mesotherapy is the injection of hormones, vitamins and enzymes that increase hair growth under the skin.
In PRP, approximately 10 cc of blood taken from the person is separated into its components by a process called centrifugation. The obtained platelet-rich plasma is administered to the same person by injection. It reduces hair loss, revitalizes and thickens weakened hair. PRP application is applied 3-5 sessions according to the skin condition of the person. Session intervals vary from 15 days to one month.